"You do not have to read my books, you need only to scan. I am not picturing words. I am trying to recreate a memory.
You cannot read a memory through illustrating. It is more directly given through images and materials." -Anselm Kiefer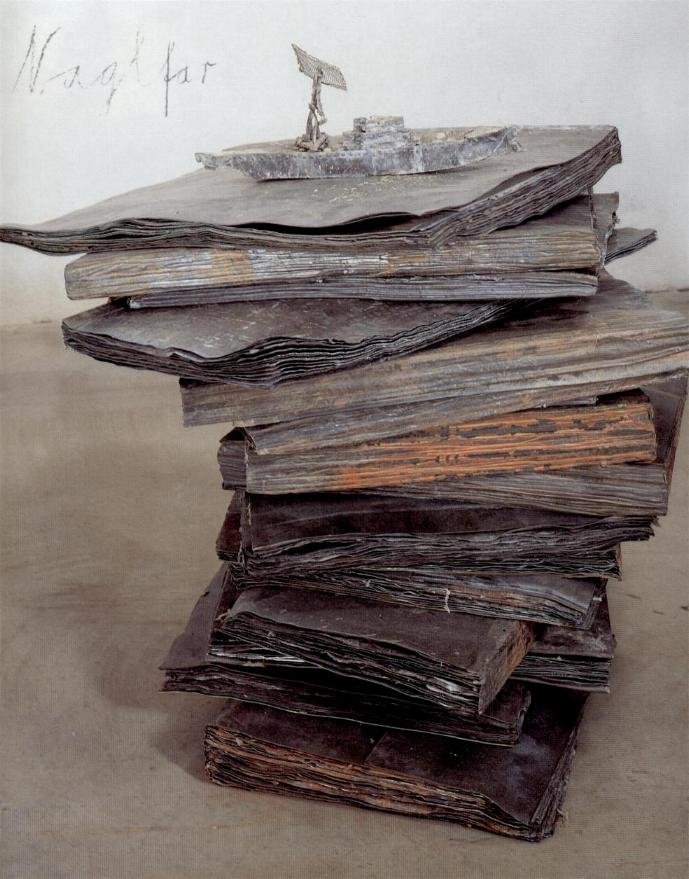 Now the net installation is up, I am waiting to schedule the painting of the floor (the floor will be painted with white graphic lines to mimic the wall panels). Its amazing how light activates this piece. The shadows it casts are like their own drawings. It will be exciting to see how the actors choose to interact with it. Last night was their first official rehearsal in the transformed space. I gave a presentation on my work and everyone was quite receptive.

I am now beginning to collect fabrics and thrift store garments for the costumes which will be all different shades of red. I'm excited to work within that constraint. Last night I finished my renderings, which I will post shortly, and started draping a weird skirt for the Forest Queen. I lost track of time and almost missed a meeting! It feels good to work from the figure again, and mess with found clothing from thrift stores. It feels a lot more comfortable and casual than making the scenic installation, as that felt more like serious art and I got super fastidious about it. I like both the casual and the serious, but it feels good to be working more intuitively and with clothing after completing the environment.

I went and saw the Richard Serra drawing show at sfmoma with my parents a few days ago, and realized how much I use alternative definitions of drawing in my own work. The net work (haha net-work) is basically a white line drawing in space. It was inspiring to see how another sculptor has such a fluid exchange between drawing and sculpture; line and 3d. Serra really created architectural spaces with wall drawings, which I hope to do more of with my work -- change the way people encounter space with simple constructions. At the end of the show there was a room with his sketchbooks displayed -- almost more interesting to me to see spinets of his intimate drawings than the larger retrospective.



{Our friend Jeremy Radke's installation via Zoe Latta's Unrelated Individuals.}